Loading chart settings...
Image Generation AI | imgnAI.com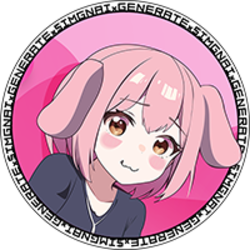 ImgnAI is a tokenized AI Project, featuring both free-to-access, and premium AI Generation services. ImgnAI's flagship product is Nai, an anime-based AI Image Generator - freely available on Telegram, and currently being used to generate over 20,000 user creations per day. The ImgnAI Token is used to unlock premium features such as additional art styles/models, and HD/4K image output.