This pair has very little liquidity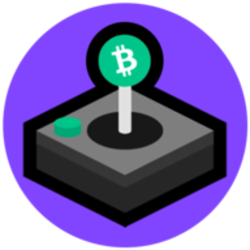 Joystick.club is a mobile and desktop pay to play to earn arcade platform featuring a growing library of pick up and play gamea, allowing players to earn tokenized rewards. Rewards can be traded on the open market, or cashed in for NFT prizes. Joystick.club is a new economy on an old idea. Charging gamers $0.25 in crypto on the lowest fee chains to play arcade games helps not only build more utility for cryptocurrency, but also showcases the power of microtransactions.
Loading chart settings...
Ad
TG.Casino
Tracked by