This pair has very little liquidity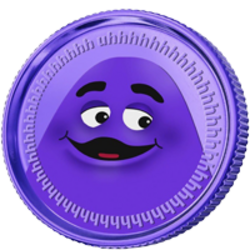 $GRIMACE is a cryptocurrency token that originated from a social media exchange between Elon Musk and McDonald's on Twitter. Initially created as a meme token, it quickly gained traction and became a global media sensation. The token was launched by experienced developers and has fostered a strong and supportive community. $GRIMACE has evolved from a mere joke into a genuinely useful project, gaining significant influence and value.
Loading chart settings...
Ad
EL HIPPO